Introduction to Deaf Culture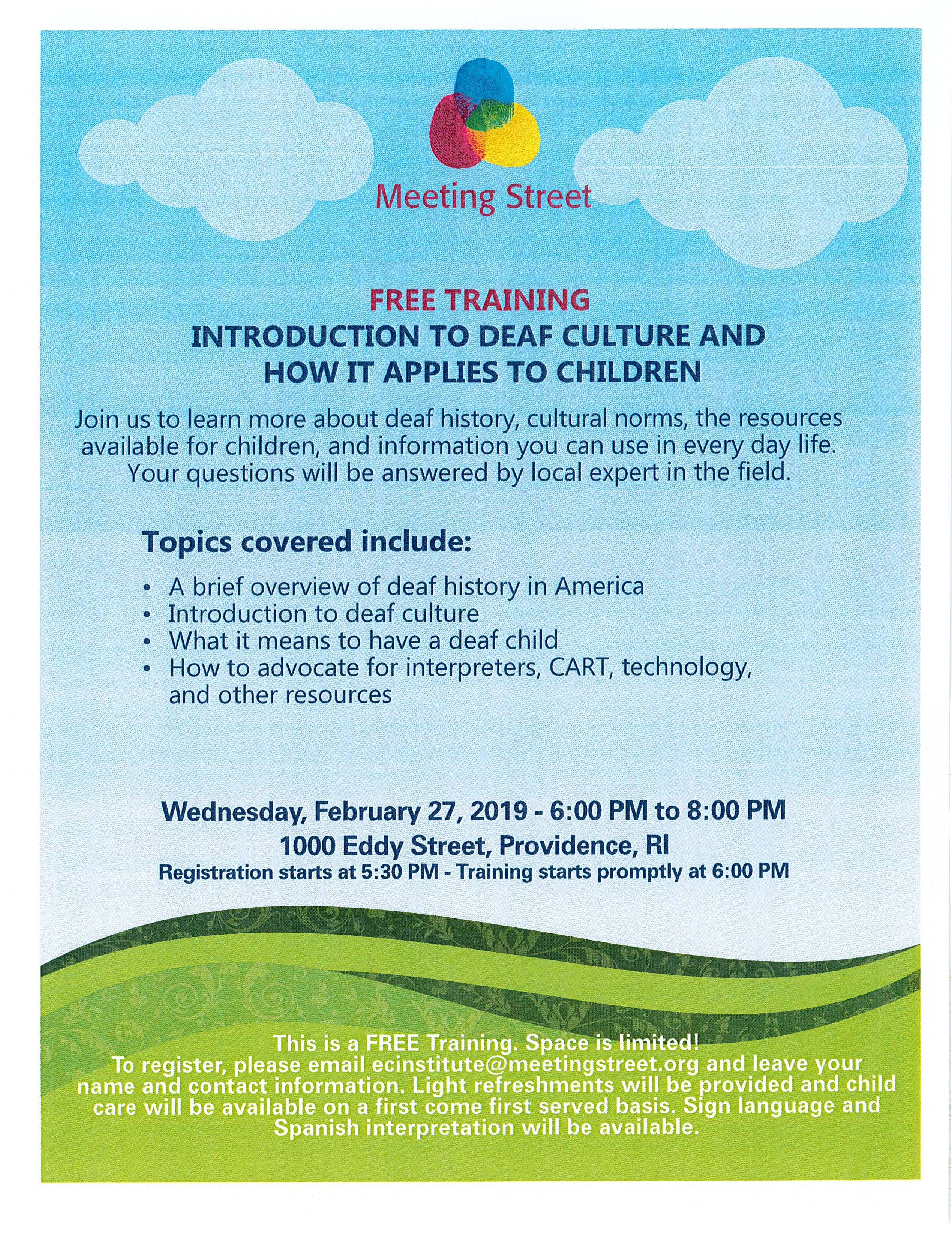 FREE TRAINING
INTRODUCTION TO DEAF CULTURE AND
HOW IT APPLIES TO CHILDREN
Join us to learn more about deaf history, cultural norms, the resources available for children, and information you can use in every day life.
Your questions will be answered by local experts in the field.
Topics covered include:
• A brief overview of deaf history in America
• Introduction to deaf culture
• What it means to have a deaf child
• How to advocate for interpreters, CART, technology,
and other resources
Wednesday, February 27, 2019 - 6:00 PM to 8:00 PM
1000 Eddy Street, Providence, RI
Registration starts at 5:30 PM - Training starts promptly at 6:00 PM
This is a FREE Training. Space is limited!
To register, please email ecinstitute@meetingstreet.org and leave your name and contact information. Light refreshments will be provided and child care will be available on a first come first serve basis. Sign language and Spanish interpretation will be available.