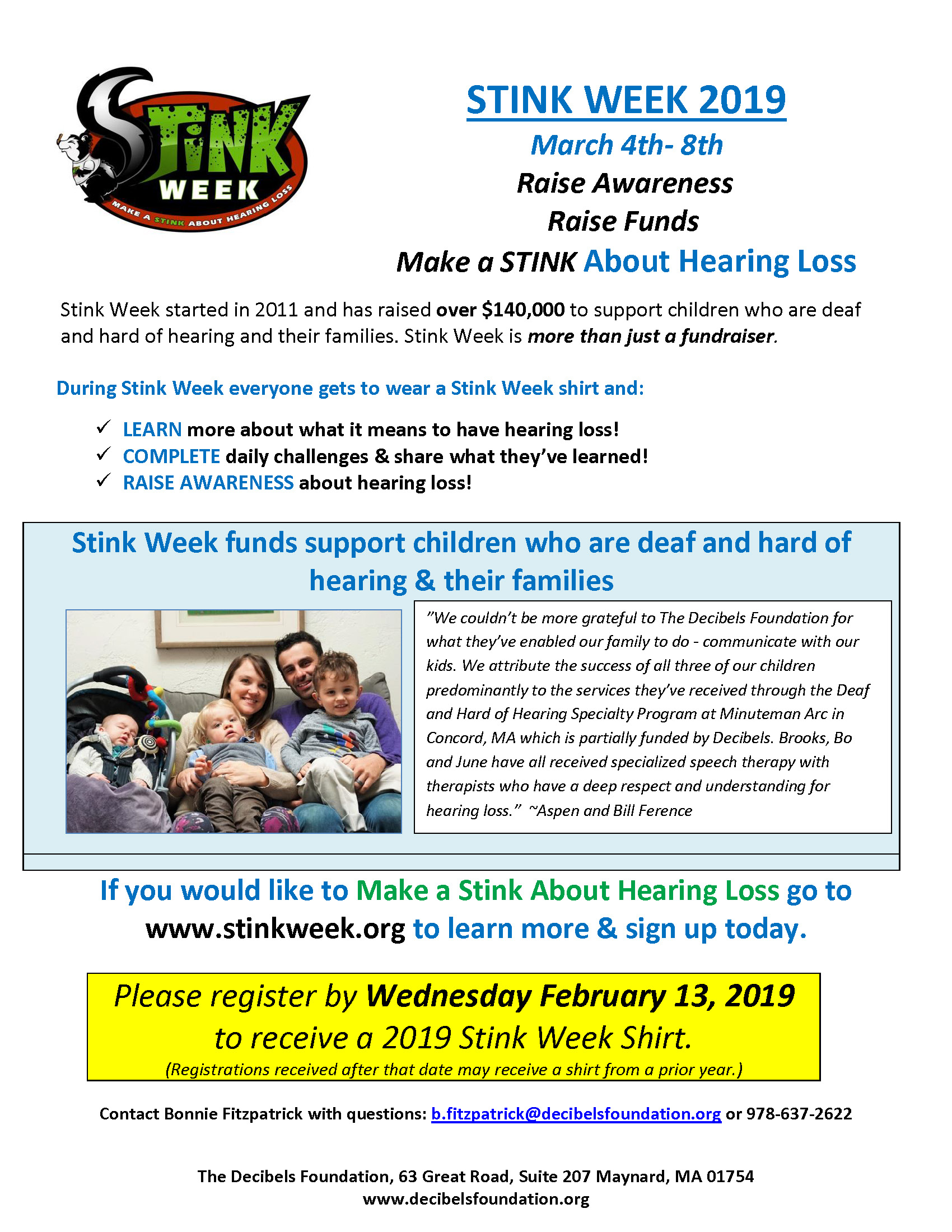 For the 9th year, The Decibels Foundation will be Making a Stink About Hearing Loss March 4th-8th!
Since Stink Week started in 2011, we have raised over $140,000 to support children who are deaf and hard of hearing and their families, but Stink Week is more than just a fundraiser!
During Stink Week everyone gets to wear a Stink Week shirt and:
LEARN more about hearing & hearing loss!
COMPLETE daily challenges & share what they've learned!
RAISE AWARENESS about hearing loss!
Join us for another inspirational week of learning and raising awareness and funds!