Stink Week 2017: February 26th - March 4th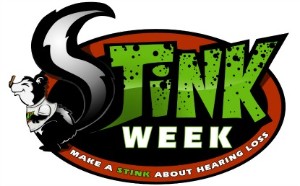 Welcome to Stink Week 2017!
STINK WEEK is a week-long campaign to RAISE AWARENESS and RAISE FUNDS to support children with hearing loss and their families! Since 2011 over 900 children, teachers, families, and community members have participated in Stink Week and raised over $100,000 to support children with hearing loss and their families.
Click here to learn more about how Stink Week first started back in 2011.
---
Raise Awareness
Every day during Stink Week we will post a story about someone with hearing loss and their accomplishments. Click on the day listed below to learn and share what you learn with others! Remember to check back every day and let us know YOU raised awareness about people with hearing loss.
Day 1 (Sunday, March 26th): Baseball Player
Day 2 (Monday, March 27th): White House Receptionist
---
If this is your first year doing Stink Week, you may want to click on the link below to learn more about hearing and hearing loss from the awareness pages from Stink Week 2016. You can learn about how the ear works, how hearing aids & cochlear implants work, about sign language, and much more!
Click here to check out the 7 days of Stink Week Facts & Challenges from 2016!
---
Raise Funds
THIS YEAR over 250 people have signed up for Stink Week 2017!
Click on the team logos below for:
Daily Team Fundraising Totals

List of Team Participants

Links to Individual Fundraising Pages
(simply click on the name to go to their fundraising page and donate!)
Since Stink Week started in 2011, we have raised over $100,000 to support programs for children with hearing loss & their families! These are some of the ways these funds have been used: 
Family-Centered Outreach Events at Children's Hospital
Transitions Program at Children's Hospital
---
Stink Week Events
Annual Stink Week Benefit Night at Flatbread in Bedford on Tuesday, February 28th between 5-9! Wear your Stink Week shirt and come hungry! A portion of all pizza sales (take out orders too) will be donated to Stink Week! There will also be a raffle with great prizes, including two lift tickets to Wachusett Mountain!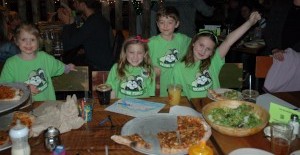 Annual Stink Week Party on Sunday, March 5th from 5-7 at BBKidz Club in Leominster. Pizza & cake will be served!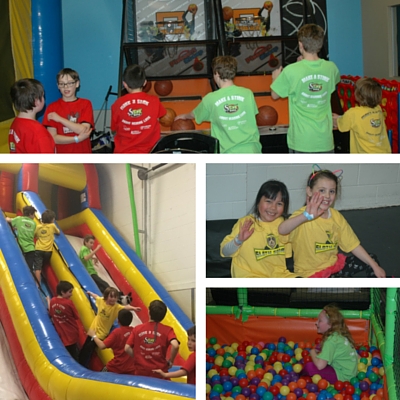 ---
Thank You to Our Sponsors!

---
The Klapinsky Family