Family Event at Boston Children's Museum
Saturday, June 30, 2018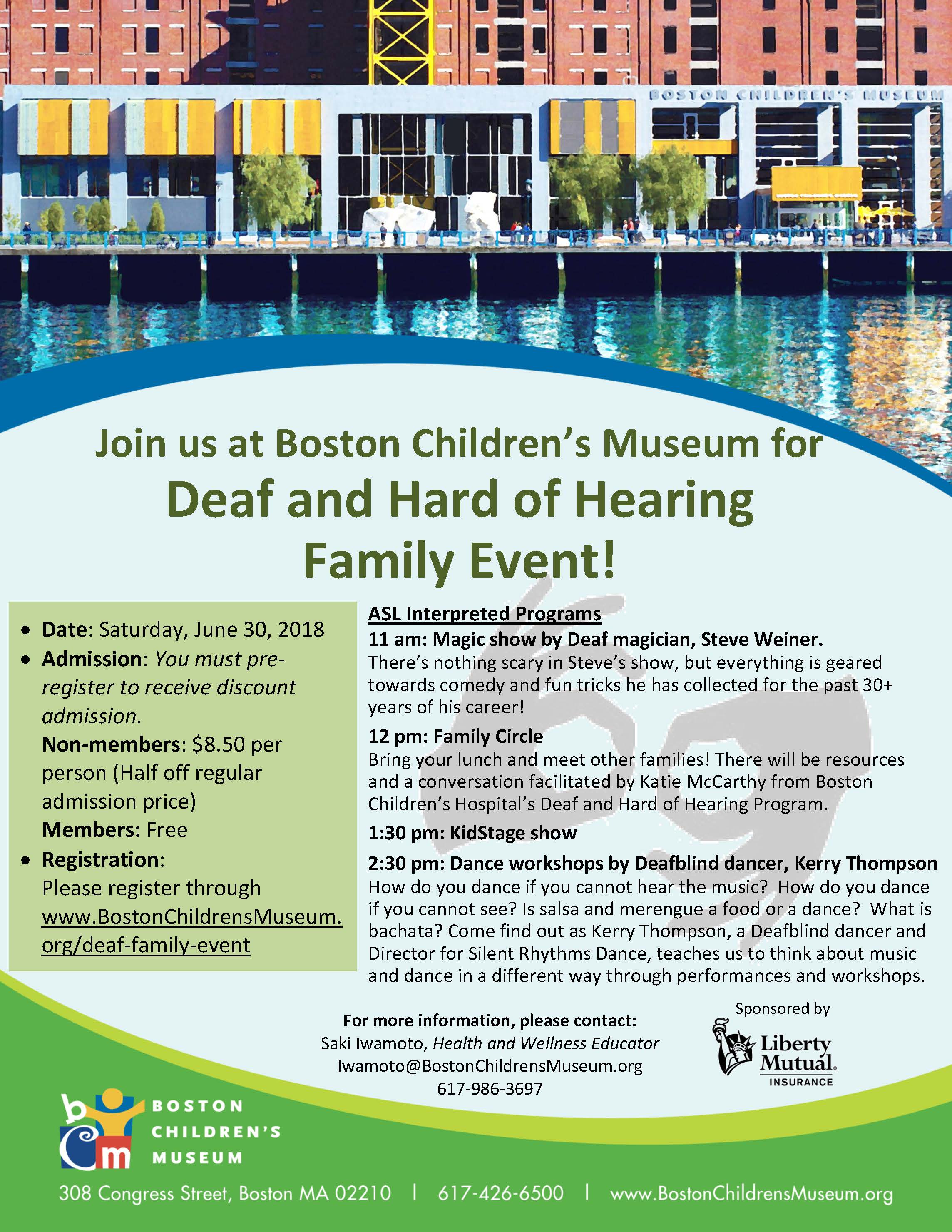 Location:
Boston Children's Museum
Description:
Registration for the annual Deaf and Hard of Hearing Family Event is now open!

Families with at least one person who is Deaf or Hard of Hearing can register to get half price admission to the Museum. There will be Deaf performers and opportunity for families to connect and network. See attached flyer for more information.