An Early Evening with Alicia Wooten
Tuesday, August 21, 2018 5:30 pm - 7:30 pm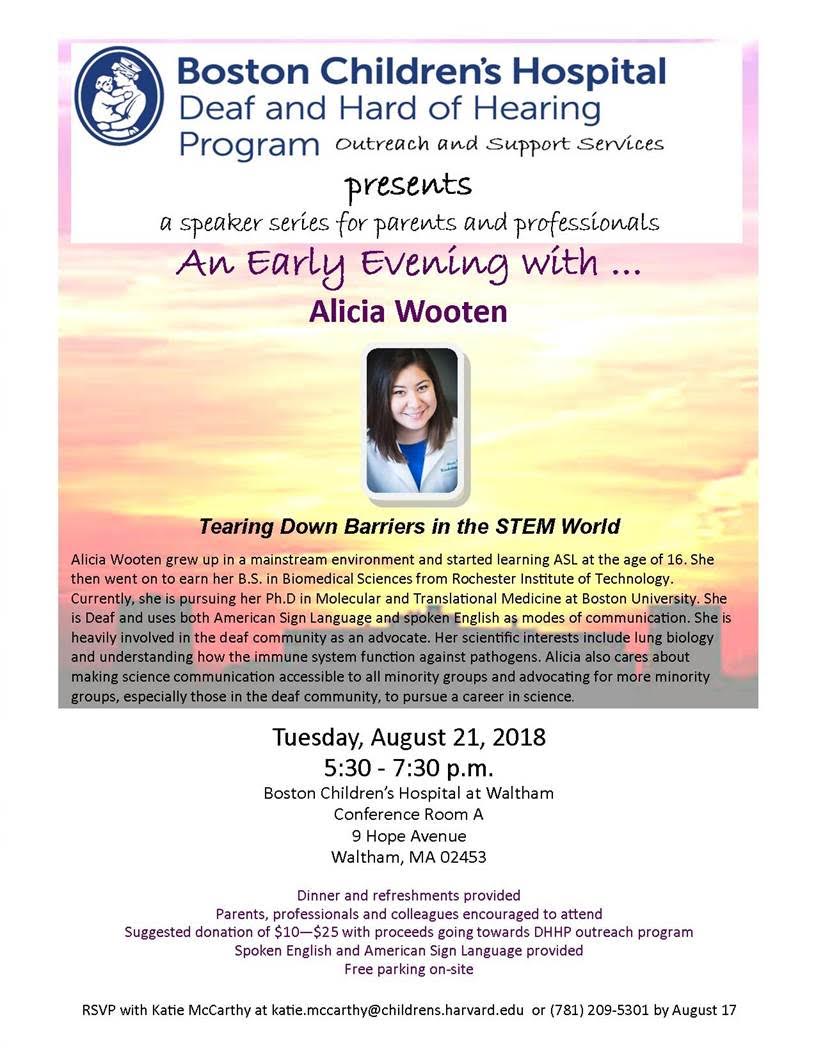 Location:
Boston Children's Hospital, Waltham
Description:
Alicia Wooten, PhD student in Molecular and Translational Medicine at Boston University. Alicia is deaf and uses sign language and spoken English as modes of communication. She cares about making science communication accessible to all minority groups and advocating for more minority groups, especially those in the deaf community, to pursue a career in science.

Parents, professionals and colleagues are encouraged to attend this informative and interactive session. Dinner and refreshments will be provided. Suggested donations for the workshop are between $10-25 with proceeds going towards the Deaf and Hard of Hearing Program's outreach program, which provides over 800 patients and families every year with resources and services not covered by insurance.

Register with Katie McCarthy at katie.mccarthy@childrens.harvard.edu by August 17, 2018. Space is limited so please RSVP as soon as possible.