Ask an Audiologist Coffee Chat
Saturday, September 22, 2018 9:00 am - 11:00 am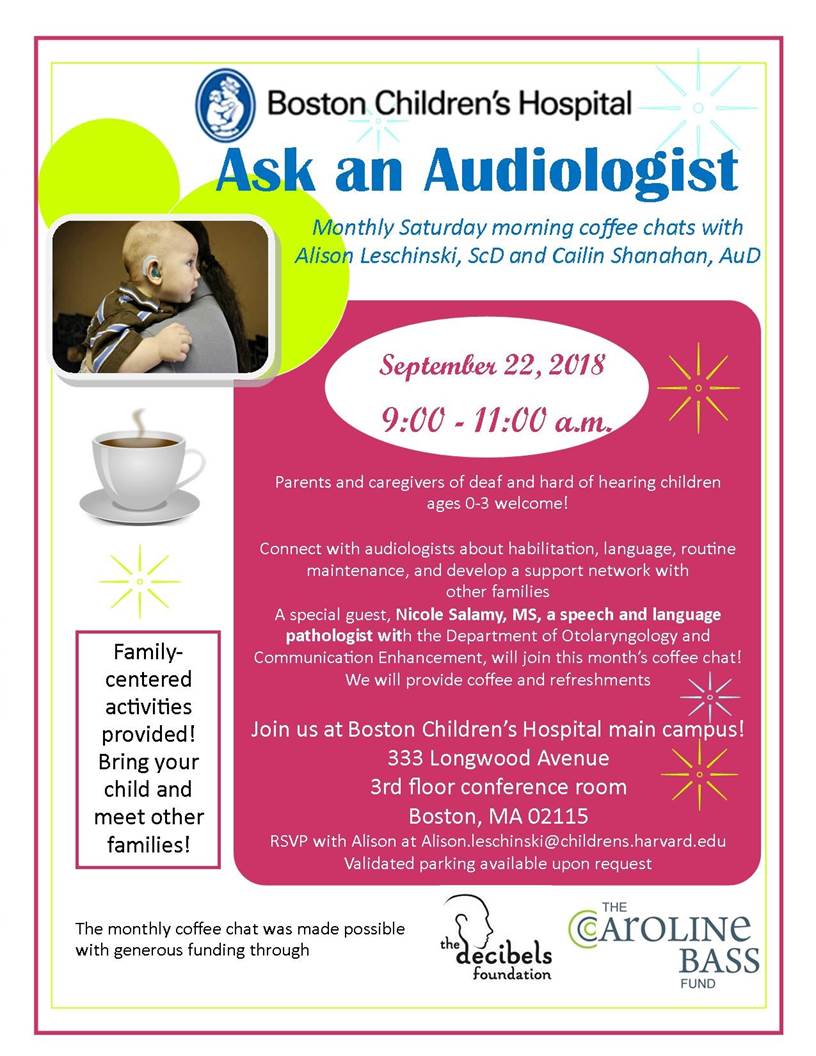 Location:
Boston Children's Hospital Boston Campus
Description:
During the Saturday morning "coffee and chat," Alison Leschinski, ScD and Cailin Shanahan, AuD will be available to connect with parents, caregivers and their child, and to help develop a network of support with other families. A special guest, Nicole Salamy, MS, a speech and language pathologist with the Boston Children's Hospital Otolaryngology and Communication Enhancement department, will be joining us!

Family-friendly activities will be provided so bring your child along! To RSVP or ask questions, contact Alison at alison.leschinski@childrens.harvard.edu.