Rec Day D/HH Mentoring Day at Gore Place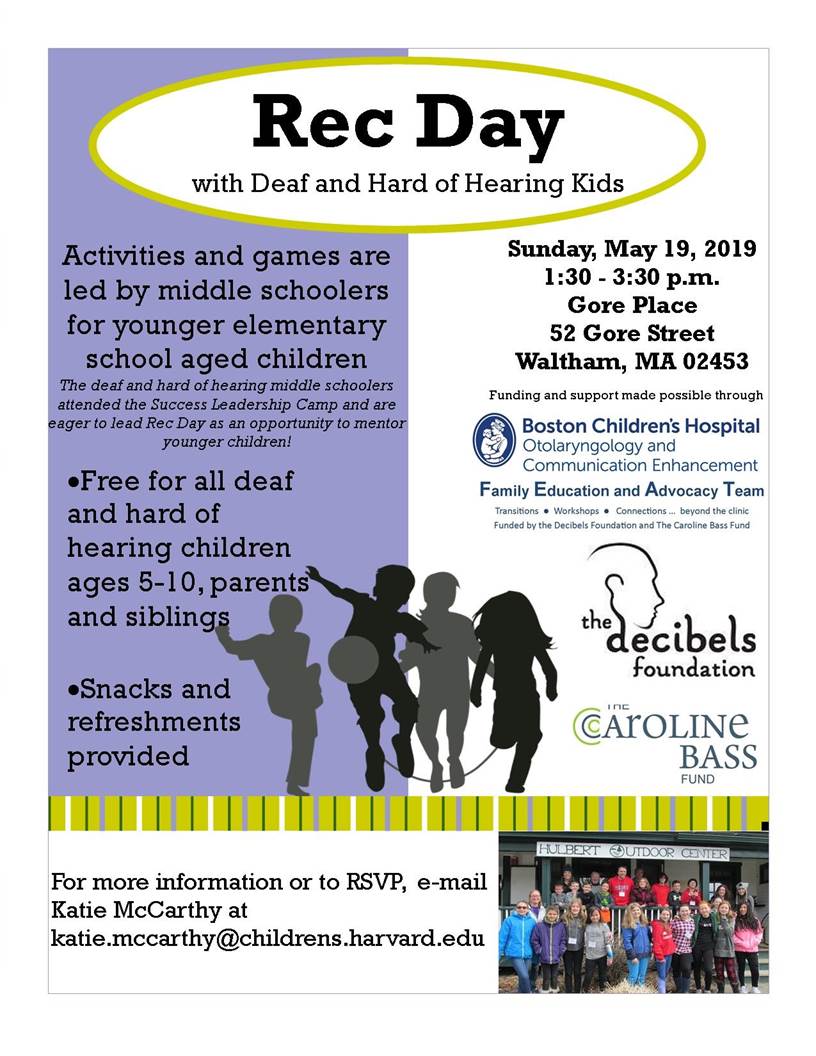 Join us for a fun Recreational Day for elementary-aged children on Sunday, May 19, 2019 at Gore Place in Waltham! All deaf and hard of hearing children between ages 5-10, their parents and siblings are welcome to participate.
Rec Day will be led by middle schoolers that attended the Success Leadership Camp weekend in Vermont last month, led by Charlotte Mullen, AuD and Katie McCarthy and the wonderful chaperones, and returned with fun ideas for activities and games as an opportunity to mentor younger children.
Snacks and refreshments will be provided. We will have indoor and outdoor space available in case of rain or shine at Gore Place. For more information, and to RSVP so we know how many snacks and materials for games to have on hand, please e-mail Katie at Katie.mccarthy@childrens.harvard.edu.