Annual DHH Event at Boston Children's Museum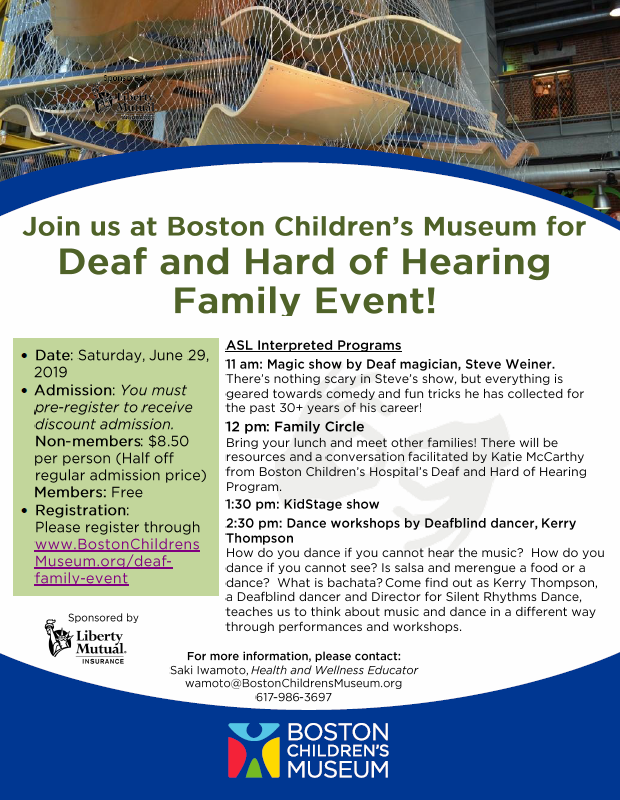 Boston Children's Museum is hosting their annual Deaf and Hard of Hearing Family Event on Saturday, June 29, 2019. Deaf magician Steve Weiner will do a magic show, Katie McCarthy with Boston Children's Hospital DHHP will lead Family Circle during lunch time, followed by a KidsStage show, and Deafblind dancer Kerry Thompson will show kids how to do salsa dancing! More information can be found in the flyer. The event draws a good crowd and this is a great opportunity to meet other families!
Pre-register through www.bostonchildrensmuseum.org/deaf-family-event to get discount admission ($8.50 per person which is half off the admission price).
Contact Saki Iwamoto for more information at Iwamoto@bostonchildrensmuseum.org or (617) 986-3697