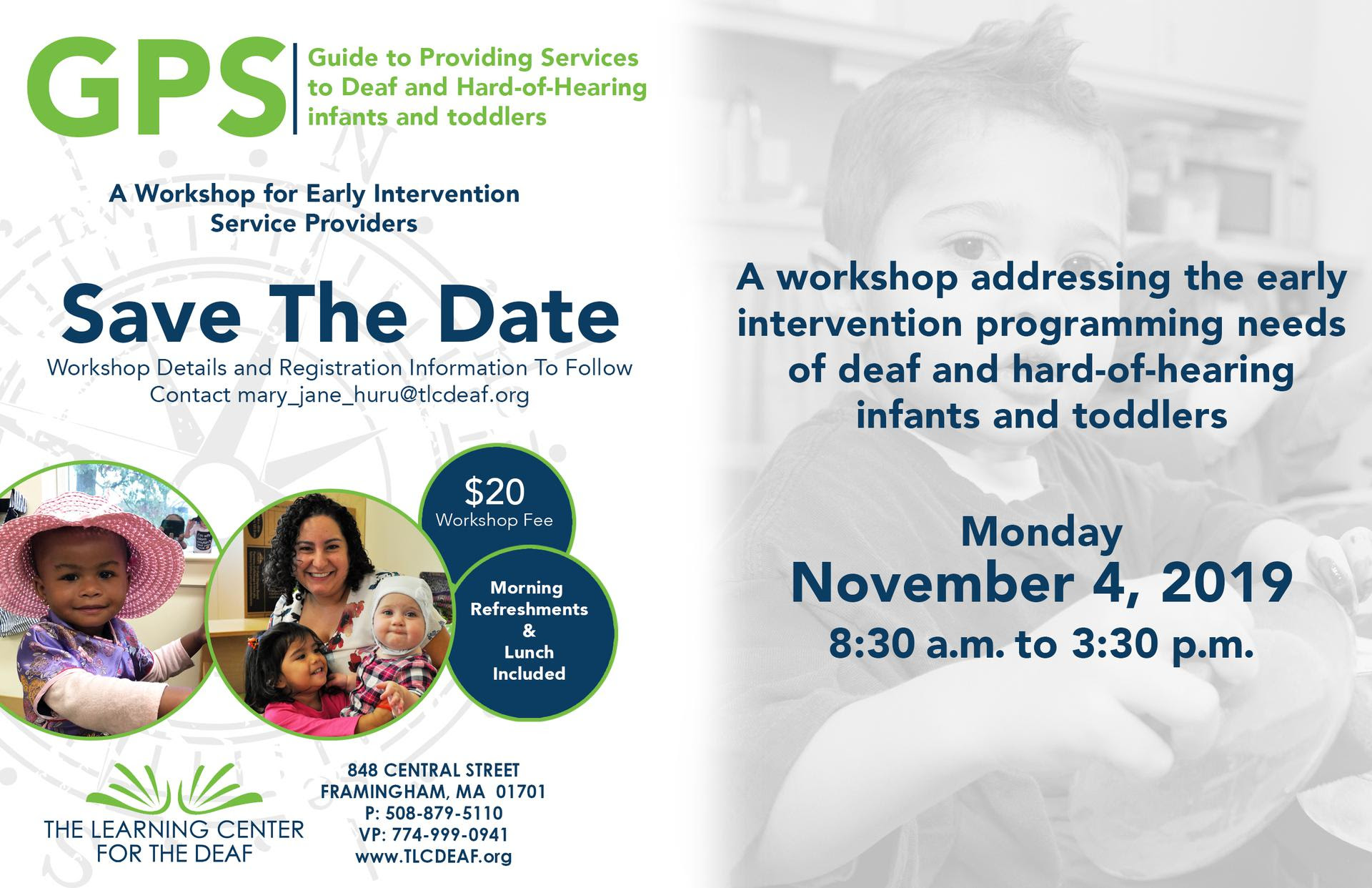 A workshop addressing the early intervention programming needs of deaf and hard of hearing infants and toddlers.
This workshop for early intervention providers will be held on November 4th from 8:30-3:30 at The Learning Center. There is a $20 workshop fee. Please use the link below for more information and to register:
www.TLCDEAF.org/GPS2019.
For any questions, please email to mary_jane_huru@tlcdeaf.org