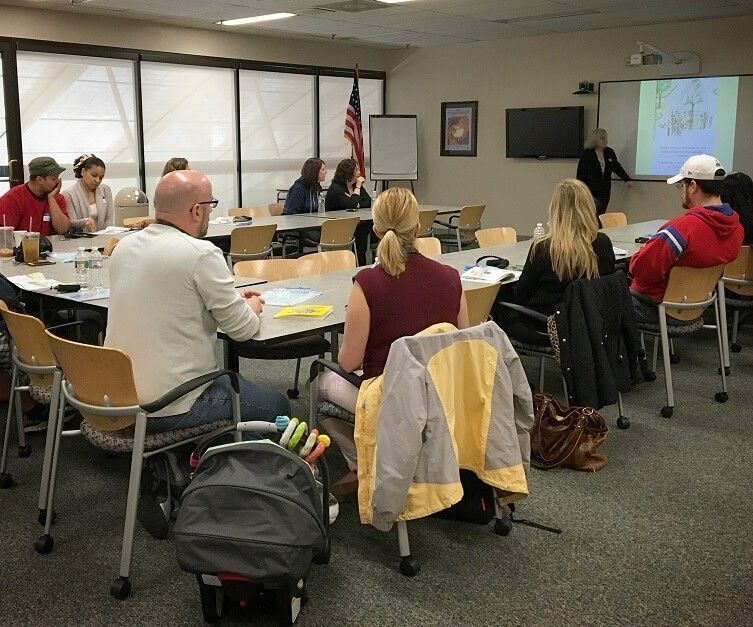 The Shared Reading Program, through the Gallaudet Regional Center East, is designed to teach parents and care givers how to read to their deaf and hard of hearing children, using American Sign Language (ASL), and the 15 Principles. The tutors also provide strategies to share books most effectively.
Instruction
Instruction is provided by experienced Deaf tutors and there is a new book every month! This event is held in ASL, Spanish and English with interpretation available throughout. All printed materials are in both English and Spanish as well!
Sharing stories at home contributes to greater success in reading at school! For more information on this topic please visit clerccenter.gallaudet.edu
Food and Fun for Kids
Childcare and children's activities are provided by our dedicated signing volunteers. Refreshments are served, including donations from Bagel Boy in Lawrence, MA and coffee. Time is given for families to socialize and make connections. Children and parents reading or playing in a classroom.Every family goes home with a book and a DVD and the whole event is free!
Where and When
Shared Reading Saturday takes place one Saturday a month for two sessions, Spring and Fall, with a break for the summer and winter holidays. It is held on the Northern Essex Community College campus in Lawrence at 45 Franklin Street in the Dimitri Building. Registration and refreshments are held in the atrium.
Registration
Registration is open to families with children who are deaf or hard of hearing. If you're interested in joining us (and we hope you are) please register in advance!
For more information and to register visit: https://www.necc.mass.edu/gallaudet/shared-reading-saturday/