New England Revolution game for D/HH children and families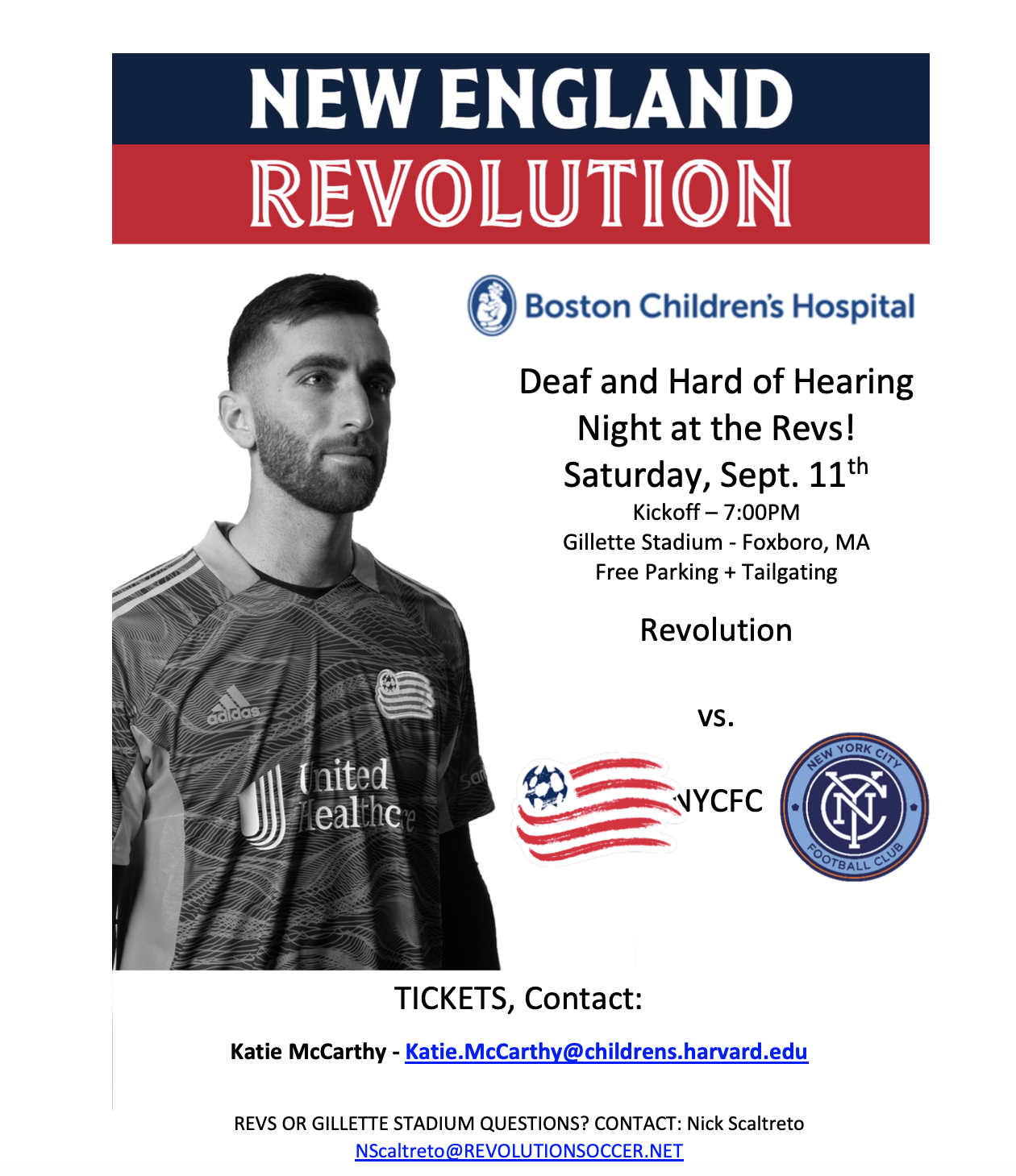 The DHHP outreach program at Boston Children's Hospital is excited to host a family-centered outing to the New England Revolution game on Saturday, September 11! The Revs will play against New York City FC at 7 p.m. The event is for families of D/HH children seen through Boston Children's Hospital Audiology, Cochlear Implant Program, Deaf and Hard of Hearing Program, and/or through the Decibels Foundation. The tickets are made possible at no cost to families with gratitude to The Caroline Bass Fund and The Decibels Foundation.
If you would like to attend, e-mail katie.mccarthy@childrens.harvard.edu with a list of only your immediate family (please include names of each member) due to the limited amount of tickets.