Transitioning Out of Early Intervention (virtual)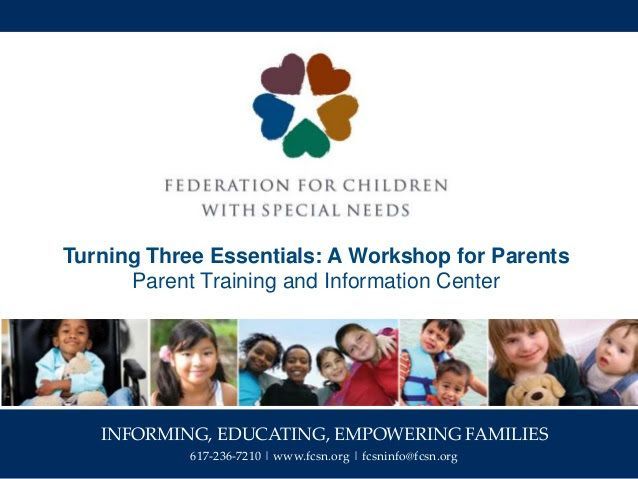 The Early Intervention Parent Leadership Project (EIPLP) is thrilled to partner with the Federation for Children with Special Needs (FCSN) to offer this informative workshop for families of young children thinking about their transition from Early Intervention.
What will I learn?
Turning Three Essentials provides information about the process for transitioning from early intervention (EI) to special education.
Workshop Topics include:
· Differences between EI and Special Education
· Transition Planning Process
· Special Education Process
· Consent and Evaluations
· Special Education Eligibility
· The Team Meeting
· Options for Resolving Differences
· Review of Important Timelines
Where is it?
This FREE workshop is bring presented virtually via Zoom. The link will be provided after you register.
When is it?
Friday, November 5th, 2021 from 1-3pm