Engaging and Empowering D/HH Learners Through Collaboration (EVENT POSTPONED)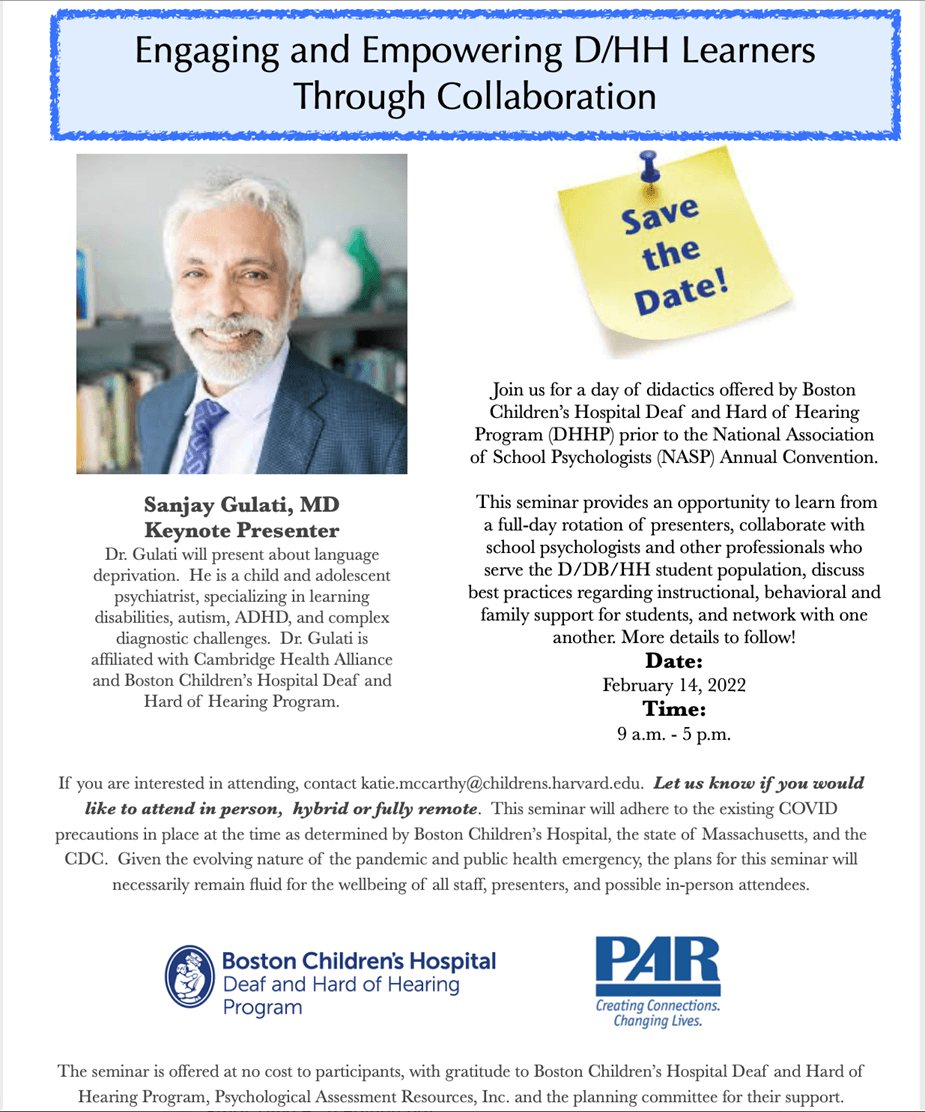 THIS EVENT HAS BEEN POSTPONED TO A LATER DATE TO BE DETERMINED. IT WILL NOT BE HELD ON FEBRUARY 14.
The seminar titled "Engaging and Empowering D/HH Learners Through Collaboration" will be held in Boston and broadcast remotely on February 14, 2022. We are pleased to have Dr. Sanjay Gulati as the keynote presenter.
While primarily geared to school and clinic based psychological service providers, this advanced seminar is open to other professionals supporting and serving D/HH populations. This full-day series of presentations, whether live or online, is offered free of cost to participants. If you are interested in attending, e-mail katie.mccarthy@childrens.harvard.edu for the registration form and the agenda.
Plans are in place to ensure the seminar will be presented in ASL, spoken English, and captioned. Continuing educational credits will be coordinated by the seminar's primary sponsor, Psychological Assessment Resources (PAR).
The seminar takes place the day prior to the National Association of School Psychologists (NASP) Annual Convention in Boston from February 15-18.