Support the Decibels Foundation!
Welcome to our fundraising page!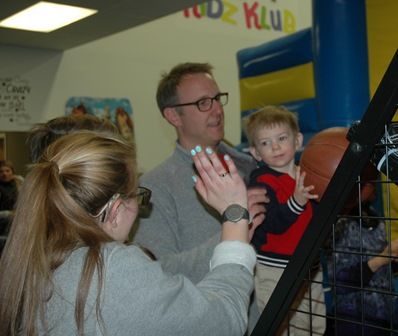 We will be running for The Decibels Foundation in the New Balance Falmouth Road Race on Sunday August 21st. We are raising funds to ensure kids with hearing loss like Xavier (shown here) have the supports and services they need to reach their full potential. We'd appreciate your help reaching our goal. The process is fast, easy, and secure. We truly appreciate any support you can provide. To donate on-line, please enter your information below. If you'd prefer to donate by check, please send it to: 2 Clock Tower Place, Suite 418 Maynard, MA 01754
If you can't make a donation at this point, help us reach our goal by sharing this page on Facebook and Twitter! Or, even better, send an e-mail to friends you think might be interested in contributing and include a link to my page!

Thanks so much for your generosity!
- Mark & Bella
---
Our goal is to raise $2,000 to support children with hearing loss and their families. Join us and our donors as we try to reach this goal!