Day Three - Daily Living When You're Deaf or Hard of Hearing
---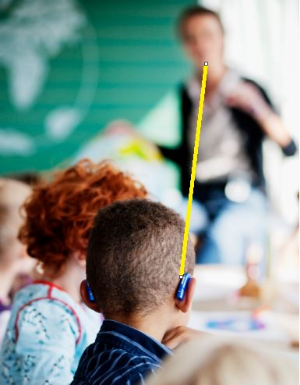 Did You Know?
There are several tools and technologies available for people who are deaf or hard of hearing. Here are a few examples:
FM Systems are often used in classrooms for students with hearing loss. An FM system can ensure that a student will hear what the teacher is saying, even if she/he is moving around, there is background noise, etc. The teacher will often wear a microphone that will communicate directly with the child's hearing aids or cochlear implants. The microphone can be passed around for students to use during discussions, morning meetings, etc. 
There are other tools with similar technology that can be used when watching TV or going to the movies. For playing sports, coaches can wear the microphone to help the player hear above the background noise of a busy playing field. These often use Bluetooth technology that will stream sound directly to the hearing device.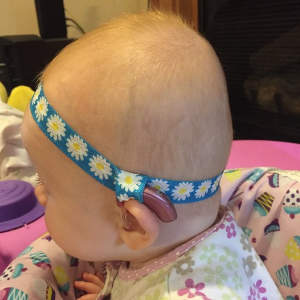 Active children or adults may use headbands or "Ear Gear" to help protect their hearing aids or cochlear implants and keep them secure on their head when moving around. 
Typical everyday items like alarm clocks or phones can be challenging to use for someone who is deaf or hard of hearing. Specially designed alarm clocks can send vibrations to a person, instead of using the traditional alarm. Phone systems that use captions can assist someone who has difficulty hearing over the phone.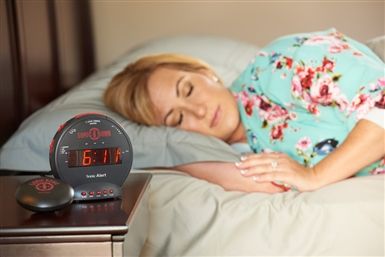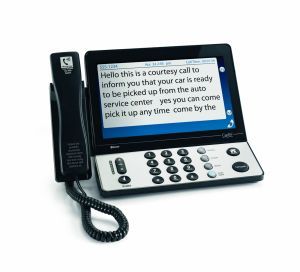 ---
In the News
On December 14, 2018, Text-to-9-1-1 was deployed across the Commonwealth of Massachusetts. This is one of the most exciting changes for accessibility to emergency services in more than 20 years. When a citizen sends a text message to 9-1-1, it will be routed to an emergency call center based on the location information provided by the carrier. Text-to-9-1-1 will be useful for citizens who are deaf, hard of hearing, or speech impaired. For more information on Text to 911, go here.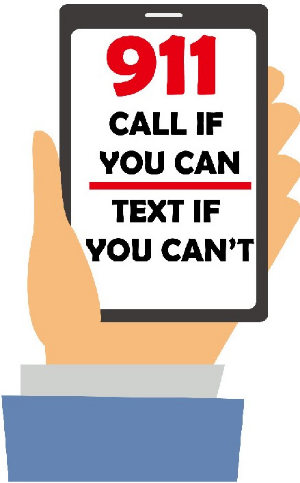 ---
Today's Challenge
What other typical daily activities do you think would be a challenge for a deaf or hard of hearing person? What could you do or what tools might be available to accommodate those challenges? Go to our Facebook page and post your answers!
BONUS: The next time you go to the movies, a museum, or other activity, see what accommodations are available for people that are deaf or hard of hearing.