Stink Week 2020: March 2nd - 6th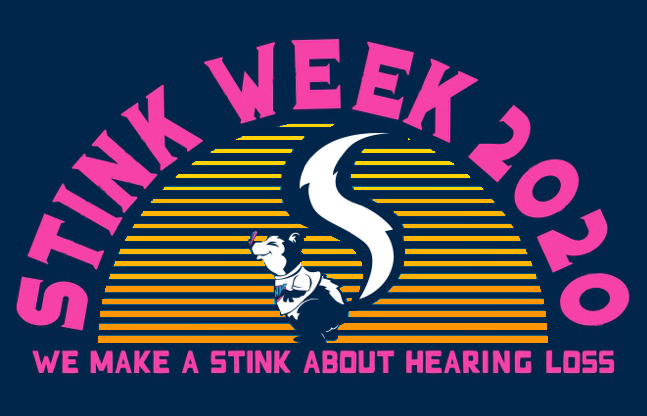 ---
Welcome to Stink Week 2020!
We will be making a stink for deaf and hard of hearing children March 2-6, 2020!
Raise Funds
To begin raising awareness and funds, register at the FirstGiving website here. 
Please note, if you do not already have a FirstGiving account, you will first need to create an account in order to register for Stink Week. 
---
Raise Awareness
Each day of Stink Week, you will receive an email updating you on the progress of Stink Week and a daily topic related to hearing loss.
We encourage you to take photos or videos and send them to us to share in our daily emails and on the The Decibels Foundation's Facebook page! 
Here's a sample of last year's awareness pages!
Day One - What Does It Mean To Be Deaf or Hard of Hearing?
Day Two - What's It Like To Be a Student That Is Deaf or Hard of Hearing?
Day Three - Daily Living When You're Deaf or Hard of Hearing
Day Four - Communicating With Someone Who Is Deaf or Hard of Hearing
Day Five - Famous People Who Are Deaf or Hard of Hearing
QUESTIONS? 
Contact Bonnie Fitzpatrick at b.fitzpatrick@decibelsfoundation.org
or (978) 637-2622.
---
Thank YOU for Supporting Children Who are Deaf and Hard of Hearing & their Families!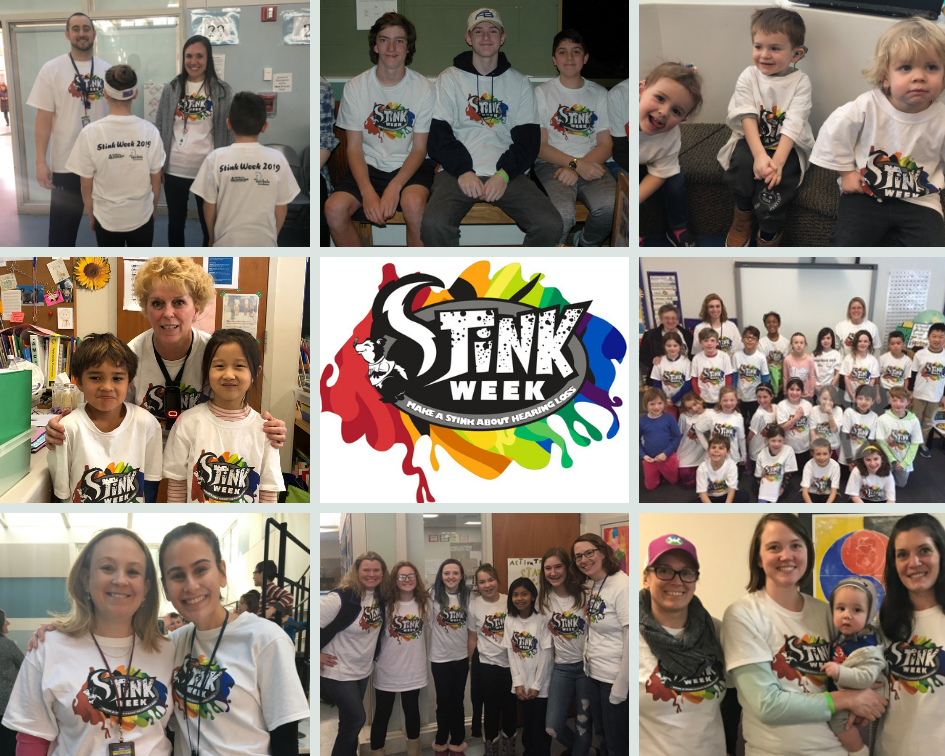 Stink Week 2019
REMINDER! Tuesday, March 3rd - Annual Stink Week Benefit Dinner
Tuesday March 3rd, 5:00pm-9:00pm
The Flatbread Company
213 Burlington Road Bedford, MA