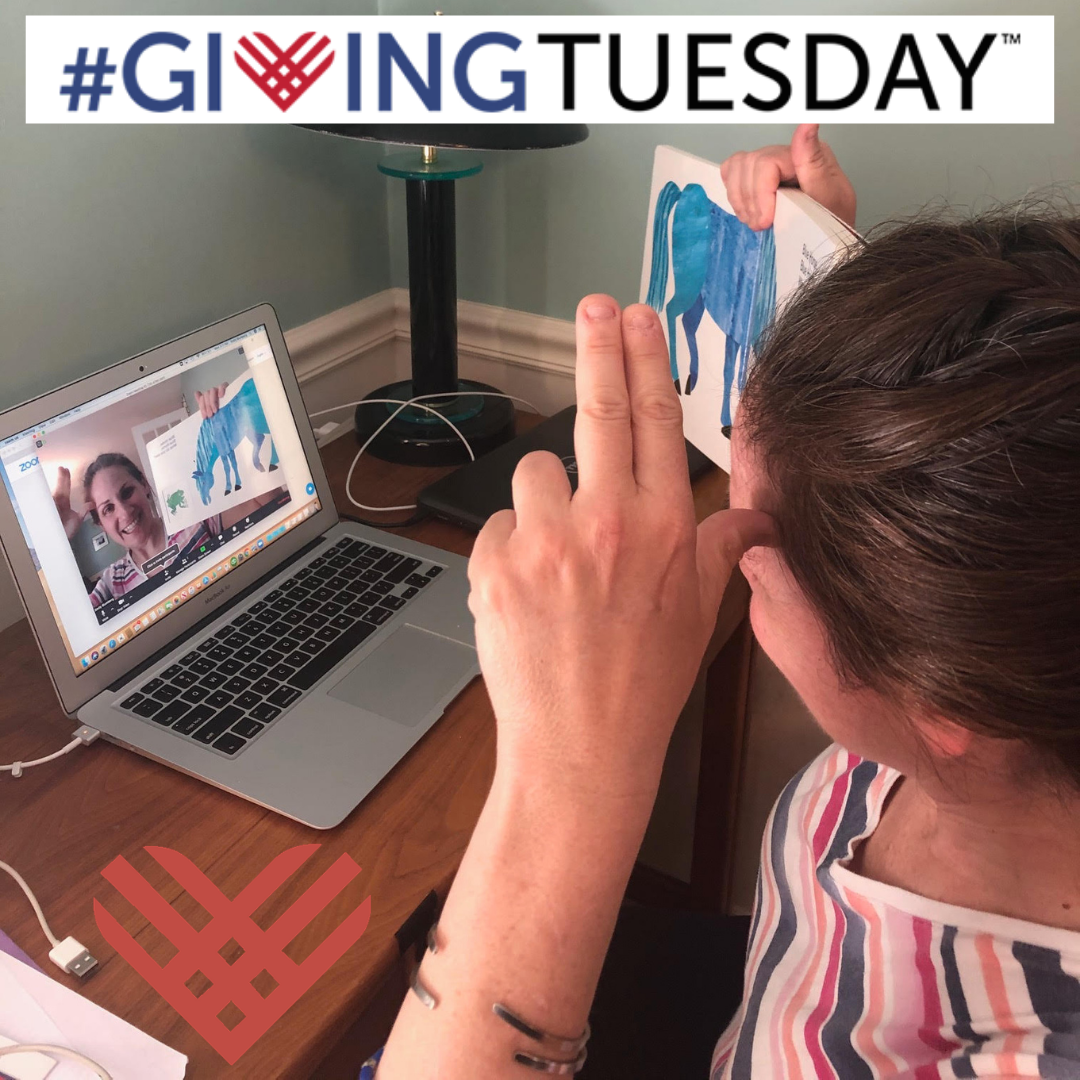 Today is #GivingTuesday.
In this time of uncertainty, there's a fundamental truth that gives us hope - that together we can do extraordinary things. In the past months, the professionals that are part of the Decibels Foundation community have gone above and beyond to ensure that deaf and hard of hearing children and families continue to receive critical support.
Home speech-therapy sessions have gone virtual. Toddler playgroups are on video conference. Parent support groups are now on Zoom. The deaf and hard of hearing community professionals have accepted the challenge and are continuing to make a difference in the lives of children who are deaf and hard of hearing.
We are grateful for the hard work and commitment of all the professionals in the Decibels community. The Decibels Foundation can't continue to support them without you. Please consider a donation today. No amount is too small.
"Here we are together, together, together. Here we are together, together on Zoom"!
"...Listening, language learning, and social interaction continues through teleservices with EI families in the Minuteman Early Intervention Specialty Program for the Deaf and Hard of Hearing. Virtual home visits and playgroups keep our community connected during Covid-19". ~ Marty, Teacher of the Deaf.
------------------------------------------------------------------------------------------------------
"Going from home visits one day to teletherapy the next has been quite a learning experience for me! My "toy bag" now includes online games, such as Toca Boca and Peek-A-Boo Barn. I feel fortunate to work with parents who are invested in their children's auditory, speech and language development and participate in our online sessions". ~ Emily, Speech-Language Therapist
#GivingTuesday is the global day of giving. Lend a hand, spread the word, donate, or just say "thank you." No matter how you contribute today, you are making a difference, and for that, we thank YOU!