Falmouth Road Race
Sunday, August 15, 2021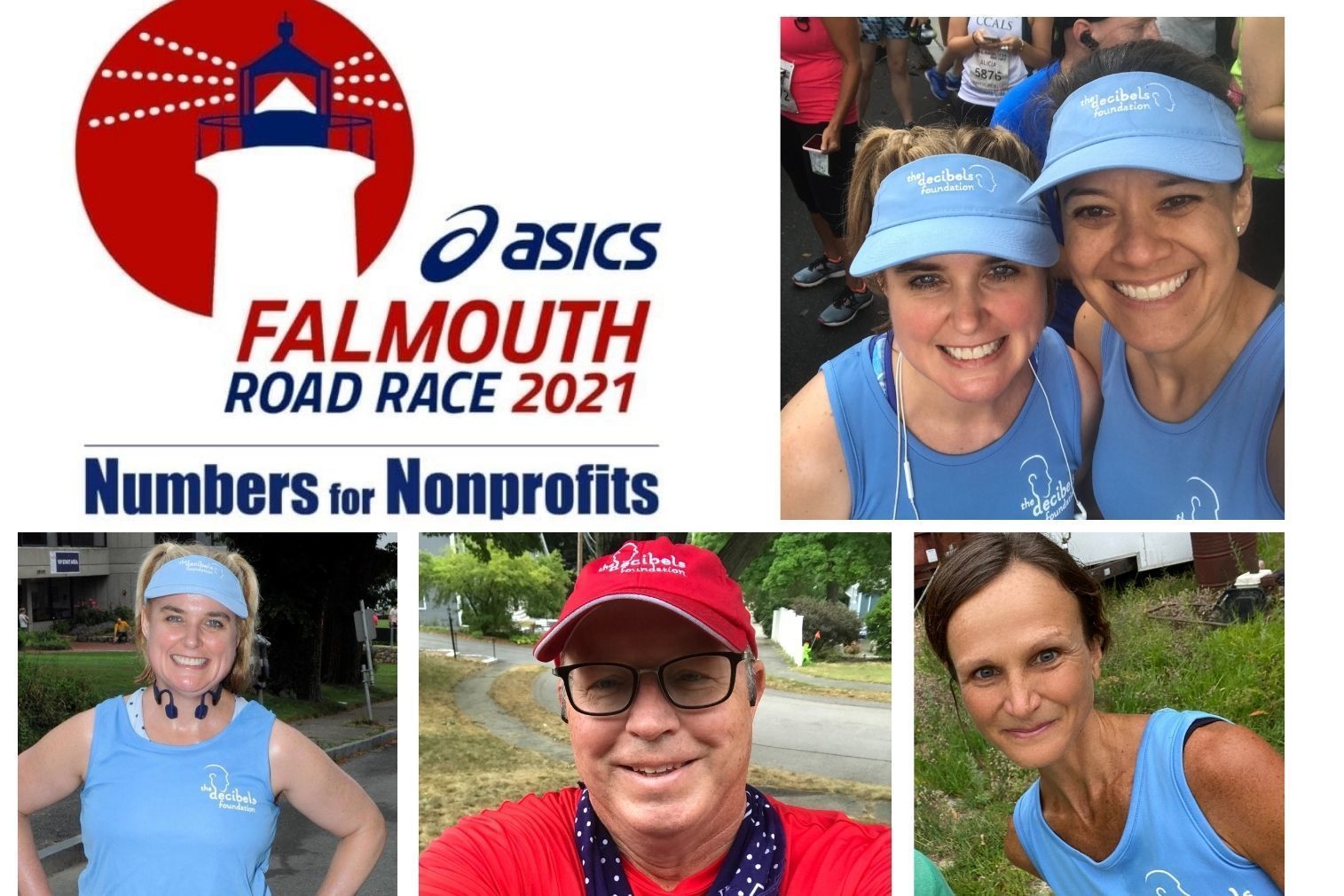 The Decibels Foundation is honored to once again be a part of the  2021 ASICS Falmouth Road Race Numbers For Nonprofits Program! Runners for Decibels have raised close to $62,000, and we thank you for your interest in adding to that number! We are looking at a tentative date of August 15th!
For 2021, the ASICS Falmouth Road Race organizers anticipate a hybrid in-person/virtual event due to COVID-19. We cannot guarantee that our runners will be running in-person in Falmouth on August 15th. All runners will have the opportunity to participate in the exciting At-Home Edition of the ASICS Falmouth Road Race. If the Town of Falmouth allows, we anticipate the top 30% of our fundraisers earning an in-person entry. Race organizers will have more information on the race format in the coming weeks and months.
We are so thankful that runners are considering running for the Decibels Foundation, and your contribution to this cause is greatly appreciated. Please consider helping our runners achieve their fundraising goals for this Falmouth Road Race; go to the Fundraising page (more details to follow). We will be grateful for whatever you're able to give during this unprecedented time. All proceeds go to support essential programs for children who are deaf and hard of hearing and their families. 
Please Help Spread the Word!
Please contact Shauna White with any questions: s.white@decibelsfoundation.org