Revolutions in Pediatric Audiology 2022 (online and in-person)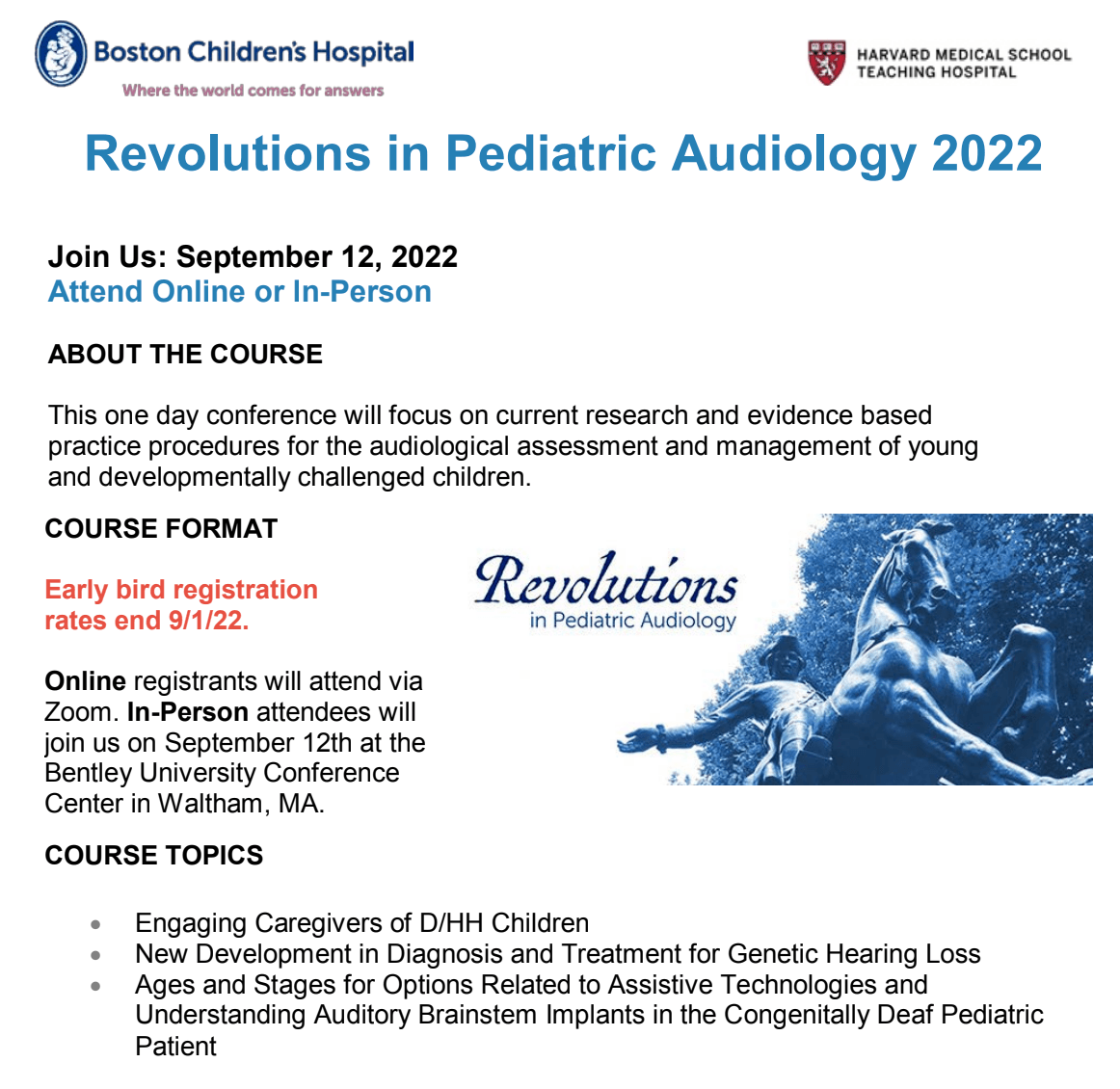 September 12, 2022
Attend Online or In-Person
ABOUT THE COURSE
This one day conference will focus on current research and evidence based practice procedures for the audiological assessment and management of young and developmentally challenged children.
Early bird registration rates end 9/1/22.
COURSE FORMAT
Online registrants will attend via Zoom. In-Person attendees will join us on September 12th at the
Bentley University Conference Center in Waltham, MA.
COURSE TOPICS
• Engaging Caregivers of D/HH Children
• New Development in Diagnosis and Treatment for Genetic Hearing Loss
• Ages and Stages for Options Related to Assistive Technologies and Understanding Auditory Brainstem Implants in the Congenitally Deaf Pediatric Patient