D/HH Night at Fenway Park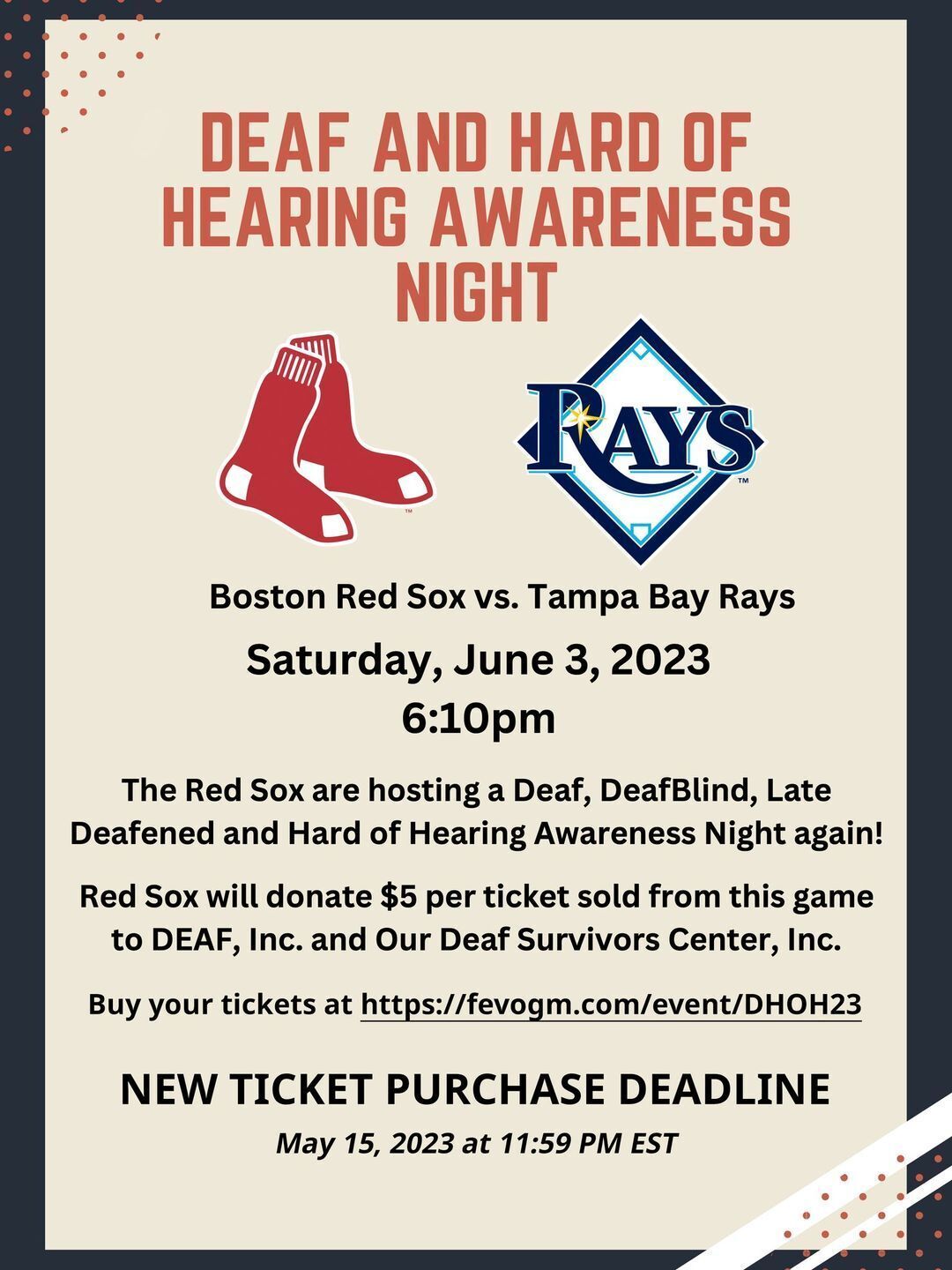 Did you have a great time at the D/HH Night at the Woo Sox game in Worcester in April or did you miss it? There's still good news -- the Red Sox will have a D/HH Night at Fenway Park on June 3 at 6:10 p.m.! The Red Sox will play against Tampa Bay Rays.
You can buy your tickets at https://fevogm.com/event/DHOH23
The deadline to purchase tickets is May 15.