Support the Decibels Foundation!
Welcome to my fundraising page! I will be running for The Decibels Foundation in the New Balance Falmouth Road Race on Sunday August 20th. I'd appreciate your help reaching my goal.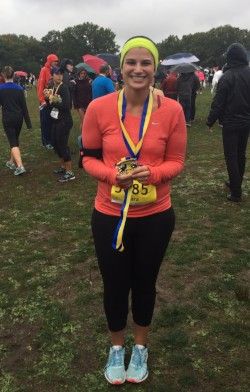 ---
The process is fast, easy, and secure. I truly appreciate any support you can provide. It will benefit children with hearing loss. To donate on-line, please enter your information below. If you'd prefer to donate by check, please send it to: 2 Mill and Main Place, Suite 418 Maynard, MA 01754.
If you can't make a donation at this point, help me reach my goal by sharing this page on Facebook and Twitter! Or, even better, send an e-mail to friends you think might be interested in contributing and include a link to my page!

Thanks so much for your generosity!
- Melissa
---
My goal is to raise $1,000 to support children with hearing loss and their families. Join me and my donors as we try to reach this goal!
We have raised
$1,161.20
of our
$1,000.00
goal.